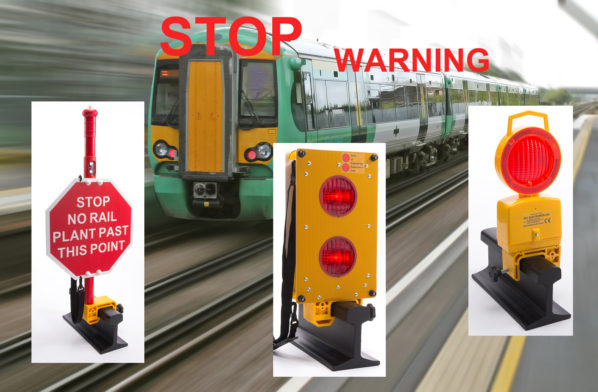 The end of March for me at Alternative Images was a busy time with a photographic consignment from a company called MC Electronics who design and manufacture a complete range of works signage for the railway services industry and distribute all over the world.
Their main distribution unit is located in Bracknell where my client and I decided to set up and hold the studio shoot. The product design is one that has built in reflection aids so can be seen in various light situations. Being a warning sign this is a requirement that is paramount. To save time on the day of the shoot I decided to run test shots beforehand of some items to accomplish the best treatment to photograph the product range.
The client spent some time in organising the items and created a check list that we could work to. We were aiming to shoot in the region of sixty items during the day and I had asked this to be done so we kept sizes and types of product grouped together so we did not have to change the set up to often.
The day arrived and we travelled to the works unit. In an hour I had unloaded on site and shortly had the studio lighting all set up. This was kept quite simple with a large diffuser soft box that was on a boom arm positioned over the white backdrop that swept along the floor. The background wanted to be bleached out white so two back lamps were used and the front lighting was mainly reflected via using white card pieces positioned at each shot.
I was please with my decision to do test shots because this gave me a good start from the off and in no time at all was flying down the list of item to photograph. By late afternoon and even stopping for a quick refreshment lunch I had accomplished the shoot in one session that we thought may overrun into the next day. All down to planning.
All the images then had to go through the "post pro" procedure that was done the following day. The images are to be used online, a new catalogue for the company and the future Railtex exhibition stand at the Birmingham NEC in May.