I have been recently commissioned to produce images for the opening of a new restaurant in Shepperton. The proprietors David and Judi who have an established outlet in Windsor have been working hard in opening their sister restaurant 'Castello'. The building was previously a restaurant but fell into decline and has been empty for ten months, but now has a new lease of life. 'Castello' offers a warm welcome with an extensive Italian menu and wine list. Alternative was asked to photograph the restaurant that has had a complete overhaul to bring it to the standard that David and Judi excel.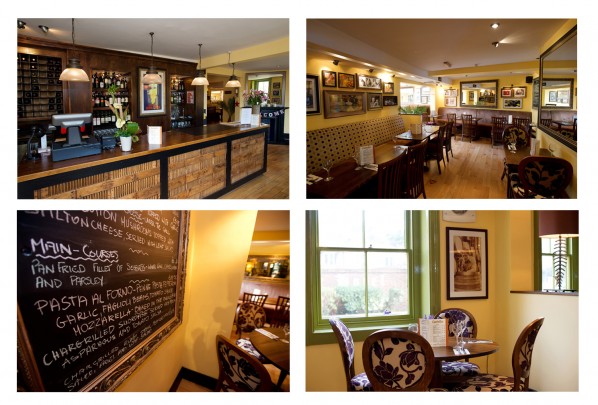 As a corporate photographer I wanted to capture images that reflect the interior colour scheme and lighting that give the areas a calm relaxed feel. Even when the restaurant is buzzing the feeling of space is present. The different seating arrangements can produce a moody, cosy feel or a bright open air ambience with a large daylight light conservatory. The seating arrangement can create space for larger groups or quiet romantic hideaways.
I photographed the interior using available light with a minimal flash so as to capture the soft wall lighting and all the warm colours of the furniture. Daylight creeping in through windows gave the images shape and contrast to the final look I wanted to achieve to portray the ambience of the venue.

The exterior image of Castello was achieved by using the HDR blending process that captures detail of exterior lighting over the signage.