A great time was had by all with a recent Bond Themed event held at Shepperton Studios for Imperial Brands. I was asked to be the official photographer to capture the evening as the guest sales and marketing teams from various countries made their way into the grand house that sits onsite at the studios with meeting rooms, offices for film industry companies and areas for events they came across the original Aston Martin DB5 used in Goldfinger.
On arrival in the main reception they were greeted by some of the Bond film characters. (actors). Jaws and Odd Job were there to firstly greet and cause some memorable moments with attendees before they were greeted by 007 Bond himself with a few ever popular Bond girls. Many of the fellas were only to happy to have their photos taken with them!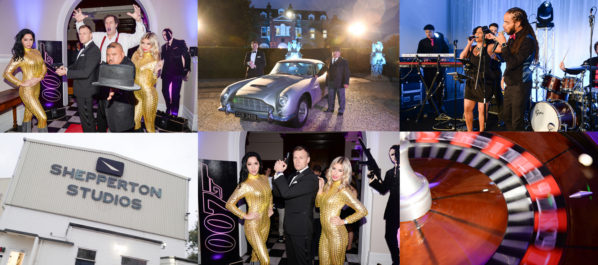 The event progressed with a drinks reception before entering the main area where an awards presentation was held to give recognition to the winning teams within the company. Swiftly moving on with a food buffet and further entertainment of roulette tables and music from the band.
These evenings are a light relief from a busy day of conference. They are also a good way to reward their sales teams in combining fun with a bit of business.